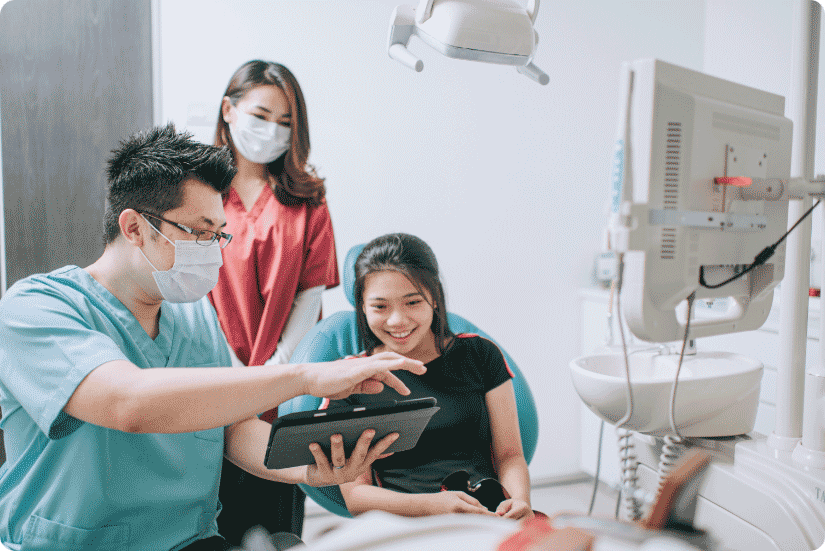 Our Approach – The Partnership Journey

We help dentists achieve freedom from the burdens of practice management, while focusing on quality patient care.
As a leading Asia-focused dental solutions company, we are committed to encourage dentists to expand their areas of patient care within the Asian network, advance their professional journey and maintain work productivity. We utilize our knowledge and expertise to provide comprehensive support, opportunities, and resources to our allied partners. Through this partnership journey, our dentists can dedicate their time to enhance patients' well-being.
Partner
Growth & career advancement

Alliance
Access to support solutions

Transition
Continue legacy with ease
Through the right business support solutions, we provide our allied partners with the resources to embrace the transition to long-term sustainable success. Our clinical and non-clinical support services will allow you to focus on dentistry and give the best care to your patients without having to worry about the management and daily operations of a dental practice. Getting access to our continuing education programs enhances team expertise, provides growth opportunities and maximizes individual capabilities.
Our Core Support Strategies

Clinical
Access to other professional resources such as marketing, human resources, procurement, and information technology.
Continuing education programs support team expertise to empower growth and maximize individual capabilities.
Dental Laboratory
Benefit from digital solutions to optimize costs and time, while maintaining quality. Achieve effective workflows and provide convenience and comfort to patients.
Procurement
Leverage better pricing for quality materials and simplify the buying process. Save cost for your practice and remain competitive by making treatment affordable for your patients.
Start Your Journey With Us
As a partner of Dontia Alliance, you are part of the Asian network of dentists and dental specialists. Our partnership philosophy is to help to enhance the expertise of our allied partners, provide training opportunities, and customise a career journey for every individual. Relief from management
& non-clinical burdens
Optimize work-life balance

Maintain clinical autonomy
& independence

Adopt new business model
to increase productivity & revenue

Access clinical training &
guidance for your team